Ready to experience pure bliss and a life-changing adventure?
Join Sandi Amorim and Margaret Hansen as they take you on a journey to an island of magic that will nourish your soul and awaken your spirit!
Passport to Joy presents an exclusive Desire Map retreat:
Desire + Bliss
Sunday, November 11 - November 15, 2016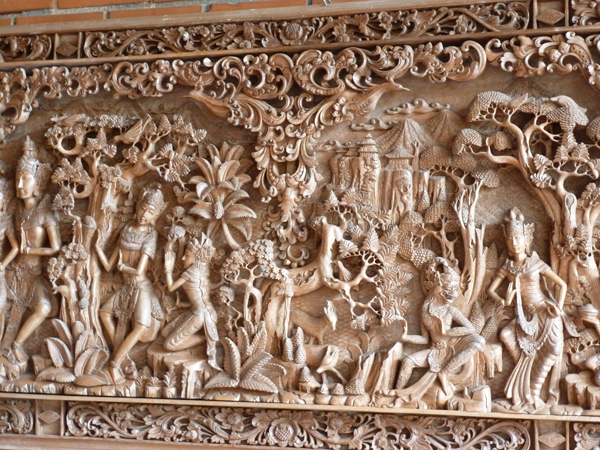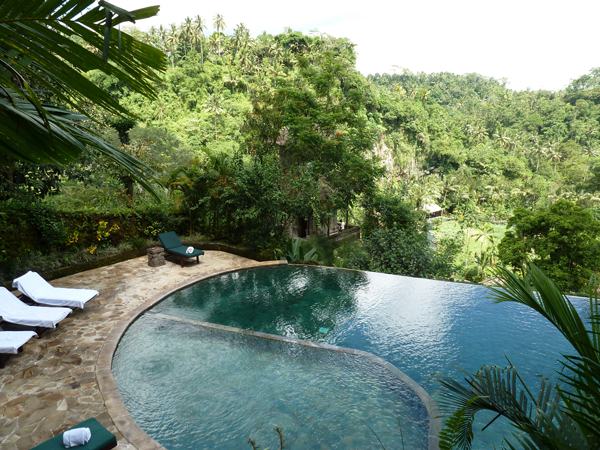 Desire + Bliss is a five day journey to
your heart and soul in Bali, a land known as a feast for your body, mind, and spirit.
Five days devoted to you, and your soul's desires.
We will ask questions that only you can answer—questions requiring heart, courage, and a willingness to explore the depths of what's been hidden from your view.
In those depths, you'll come face to face with what's kept you from living life on your terms.
Join us as we take you on a journey to an island of magic, where we'll begin with one profound question…
How do you want to feel?
In your heart, your body, your life?
When you wake up in the morning
When you share your truth
When you say yes (or no)
When you step off of the beaten path and into a life of your own choosing?
Desire + Bliss is a journey that will nourish your soul and pave the way to feeling clear and ready to create more of what you want in life. You'll know how you want to feel in a whole new way – in partnership with your mind, body, and spirit.
This partnership will act as fuel creating a future anchored to your soul's deepest yearnings.
In the quiet moments, what do you long for?
Together we'll explore how you want to feel in all areas of your life, and then, you will learn how to create the time and space to act on those feelings. You'll discover the courage needed to take the greatest risk of all – being with yourself on a deeper level than you've imagined possible.
THIS IS MAGIC THAT WILL SURPRISE AND DELIGHT YOU.
You'll learn practices to clear old emotions and alter your perceptions, stripping away the limiting beliefs that have kept you from feeling how you most want to feel.
In these five days we will create a safe and sacred space where releasing the past and integrating the future feels natural and essential. Your birthright.
From this clearing, you'll step into a new way of being, one in which you can map out your desires from a truly authentic place.
If you feel:
drained by your lists and responsibilities
resentful that your time is given to looking after others' needs
stuck and frustrated that you can't seem to move forward
you've put others' needs before your own
This is an opportunity to shift your focus – back to the basics – back to how you want to feel in your mind, body, and soul, and reclaim your freedom.
"There is a vitality, a life force, an energy, a quickening that is translated through you into action, and because there is only one of you in all time, this expression is unique. And if you block it, it will never exist through any other medium and will be lost." ― Martha Graham
Now is the time to increase your capacity for self-care and self-love.
We're going to guide you to a new reality – one that feels good from the inside out, like deep tissue massage for your spirit – and where better to do this than the beautiful island of Bali?
HOW WE RELATE TO OURSELVES DIRECTLY IMPACTS HOW WE EXPERIENCE THE WORLD.
Desire + Bliss is about nourishing all aspects of who you are; emotional, spiritual, and physical.
Focus too much on any one, and the others suffer for it.
Unconscious goal-setting will leave you numb. Following lists out of habit will leave you disconnected. Ignoring your physical self will detract from your emotional well-being.
This retreat is for you if you're ready to:
embrace feeling good as your primary intention
make soul-nourishing choices every day
question what you think you know
discover what's most important to you
connect in a sacred space with women on the same path
If you are willing to be bold in the face of fear, and if you know that now is the time to take this next step – join us and dare…
To audaciously create a new future.
To move from your head to your heart.
To commit to yourself, and your dreams.
FAQs
Who is this workshop for?
This is for women who desire more, and are ready to go deep. Feeling good is the primary intention and soul-fueled living is the desired outcome. Space is limited to 20 women.
If I have Desire Mapped on my own will I still get value?
While doing this work on your own is valuable, our experiences as a Desire Map facilitators (over 300 women in one year) along with the sacred space we'll create in community will guide you beyond where you've gone on your own.
What is included in my registration fee?
5 nights lodging in exclusive poolside villa (living room, spacious bathroom, 2 Queen beds, and private infinity pool)
5 gourmet breakfasts
2 group dinners, including Welcome & Closing Ceremonies
5 days of Desire Mapping with Sandi & Margaret
1 – 20 minute private PSYCH-K belief change session with Sandi
4 morning yoga sessions
A copy of The Desire Map workbook; a keepsake of your journey
A surprise gift from Margaret & Sandi
Balinese entertainment featuring music and dance
What should I bring to the program?
Your curiosity, an open heart, and flip flops!
What is your refund policy?
Between us we have over twenty years of training and experience in the field of coaching, teaching, and personal development, and we promise to serve you and create an extraordinary retreat experience. For this reason, your $400 deposit is non-refundable. If your plans change after you register and you are no longer able to attend we will credit your registration fee less the deposit until May 25. After May 25 no refunds will be given.
Will you be offering Desire + Bliss at another time?
Sign up up below for notifications of future workshops.
Find out as soon as new dates and locations are listed.
DETAILS
November Retreat details coming soon!
Schedule:
Sunday, June 26th
Welcome Dinner + Opening Ceremony
Monday, June 27th
Yoga (7-8 am)
Workshop (10-12 pm)
Sharing Circle (8-9 pm)
Tuesday, June 28th
Yoga (7-8 am)
Workshop (10-12 pm)
Sharing Circle (8-9 pm)
Wednesday, June 29th
Yoga (7-8 am)
Workshop (10-12 pm)
Sharing Circle (8-9 pm)
Thursday, June 30th
Yoga (7-8 am)
Workshop (10-12 pm)
Group Dinner + Closing Ceremony with entertainment
We have intentionally left afternoons open for 1:1 coaching, private spa sessions, healing, soaking in mineral springs, or exploring on your own. Optional excursions will also be available to temples, healers and other Balinese cultural experiences. Schedule is subject to change due to unforeseen circumstances and special events.
Where:
Royal Pita Maha Resort, Ubud, Bali, Indonesia
Cost: $3800 USD (includes $400 non-refundable deposit)

Option 1: Save $300 when you pay in full and sign up before March 31st - promo code DESIREBALI

Option 2: Save $600 if pay in full and sign up by March 31st and desire to share a villa with another participant - promo code DESIREBALI2
Option 3: Pay deposit of $400 and four more payments of $850 by May 25th. Contact Margaret directly to set up a payment schedule that is customized to your needs.
If you decide to sign up after February 29th and want to share a villa with another participant, you can save $300 per person. This discount will be calculated once the group is finalized. We will be happy to set you up with a great roommate!
All discounts are calculated upon final payment. Any questions, feel free to contact Margaret.
Final date to sign up for this retreat is May 25, 2016!
About Sandi
Sandi Amorim is a Master Coach, and author of the bestseller, The 100 Day Promise: A Guide to Changing from the Inside Out. She has spent the past twenty years studying what makes us tick, what keeps us stuck and most importantly, what helps us thrive.
As a pioneer in the field of coaching, she holds coaching certificates from Erickson Coaching International in the Art & Science of Coaching, and Neuro-Linguistic Programming (NLP), a Master Coach designation from the Accelerated Evolution Academy, as well as advanced training in PSYCH-K.
In 2014 she worked closely with Danielle LaPorte and was one of the first coaches in the world licensed to lead The Desire Map workshop.
Core Desired Feelings: Spacious | True | Free
About Margaret
Margaret Hansen is a teacher, visionary and mentor. She created Journeys of Serendipity to help women awaken to the sovereignty of their soul.
She believes that within each of is a dream to live big, live passionately, and live authentically! As a teacher and woman of wanderlust along "the road less traveled," she LOVES working with people to align their lives with the desires of their heart.
She is a certified instructor of Infinite Possibilities workshops (trained by Mike Dooley) and a licensed facilitator of The Desire Map workshops (created by Danielle Laporte). Since 1998, she has been providing transformational experiences through workshops and retreats, traveling to places that nourish the soul and awaken the spirit.
Core Desired Feelings: Joie de Vie | Intimately Connected | Inspired | Authentic